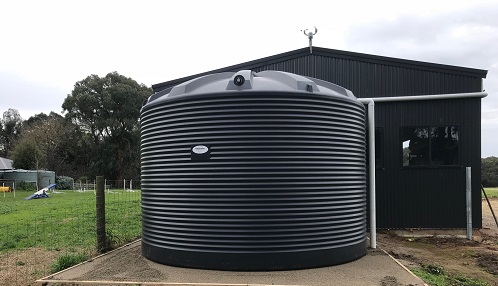 Rainwater tanks should be inspected and cleaned at least every 2-3 years to ensure that the water is in good condition for use within a house or business.

Over time leaves, dirt, pollen, gum nuts and other material may enter the rainwater tank as it rains and build up on the tank floor. Here, they break down, dissolve, go rotten and contaminate the water making it foul tasting and putrid. This will greatly affect the quality of the water.
Types of tanks we clean:
Iron Tanks - Remove dirt and rusty flakes from the tank floor
Poly and fibre - glass tanks to remove slime and sludge from the tank walls and floor
Concrete tanks above or below ground - remove leaves, sludge and often plant roots
---
Please call us on (08) 8563 9190 or fill in your details below and include information about the size and style of your rainwater tank(s) and the depth of water that is currently in each tank. We will contact you as soon as possible with details of what services we can provide. Thank you.